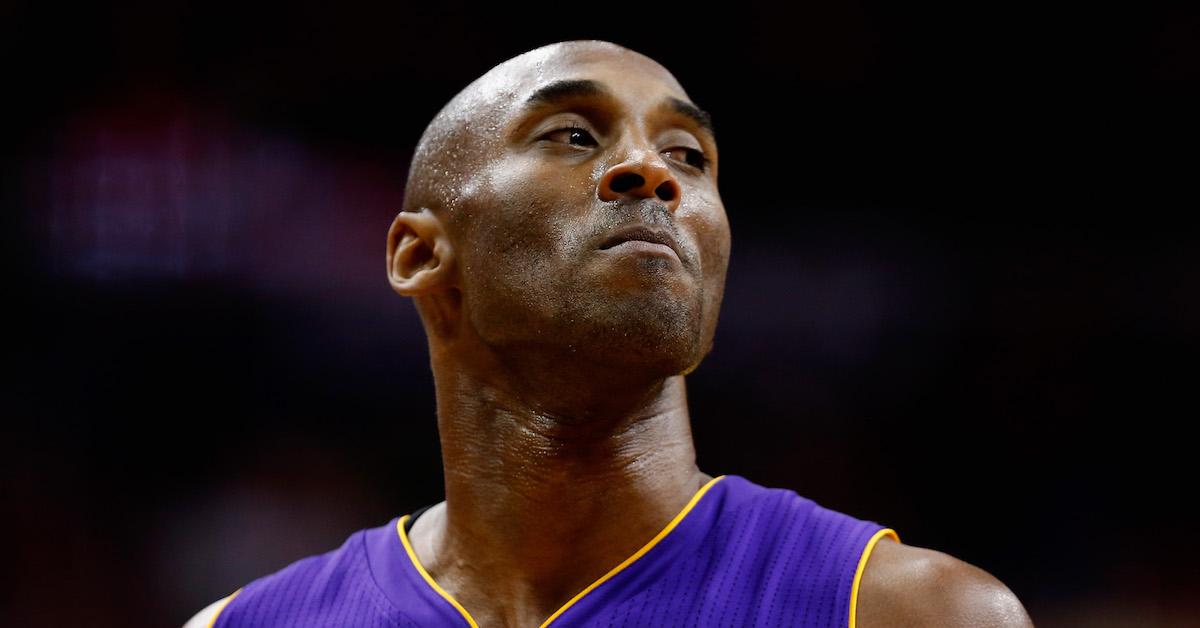 The Symbolic Meaning Behind Kobe Bryant's Memorial Service Date
ByAllison Cacich

Apr. 14 2020, Updated 4:59 p.m. ET
AfterKobe Bryantwas killed in a helicopter crash — along with his 13-year-old daughter, Gianna, and seven others — plans for apublic memorial servicehonoring the NBA legend are underway. Here's what we know about the public event.
Article continues below advertisement
There is a symbolic meaning behind Kobe Bryant's memorial date.
许多媒体都重新ported that the basketball legend's memorial service will take place on February 24 at the Staples Center (which is frequently referred to as "The House That Kobe Built") since he played 20 seasons with the Los Angeles Lakers.
The date of the memorial service is extremely significant, since his basketball jersey number was "24," and his teen daughter wore "2."
According toThe Times, there will not be a procession before the memorial. A source revealed that seating is extremely limited and will be severely restricted. The service will take place at 10 a.m., with more details, including tickets to follow.
The event is reported to be taking place during the day, as the previously scheduled Clippers game will proceed in the evening.
Article continues below advertisement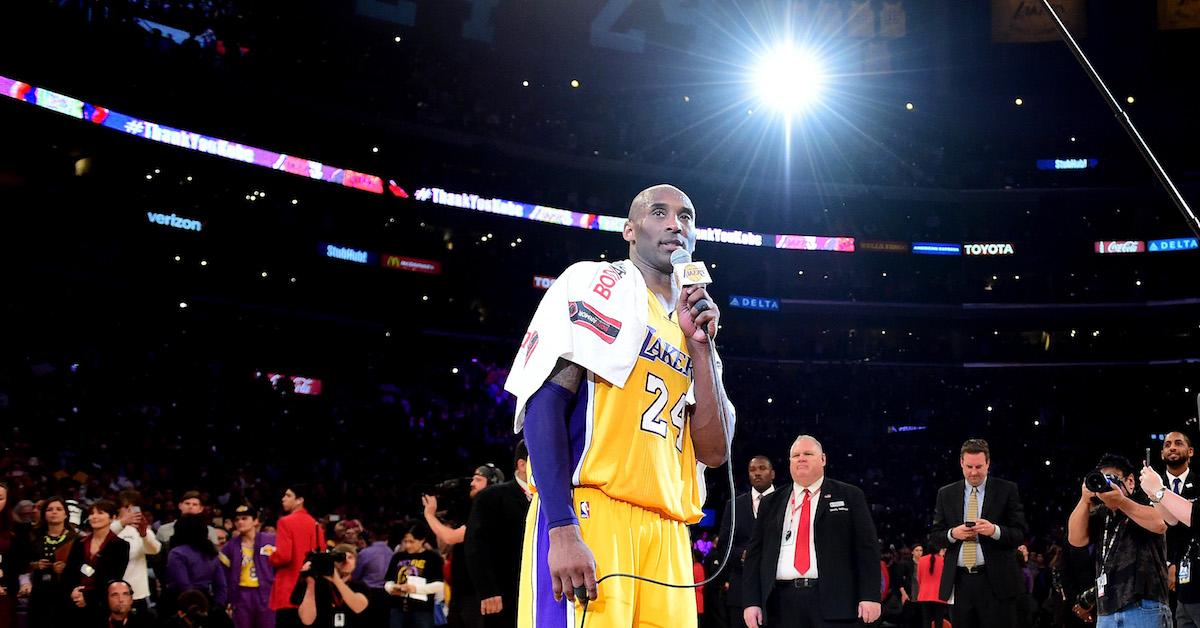 Kobe's widow, Vanessa Bryant, is focused on her three surviving daughters.
As the 37-year-old comes to terms with losing both her husband and child, a source toldETthat she's keeping her girls — Natalia, 17, Bianka, 3, and Capri, 7 months — close.
Article continues below advertisement
"Vanessa is completely shocked and heartbroken but is trying to stay as strong as she can in front of her children," the insider revealed. "Vanessa married Kobewhen she was 18 and never expected to live her life without him, and that is going to take time."
On Jan. 29, Vanessa broke her silence on social media thanking the general public for their outpouring of support and love.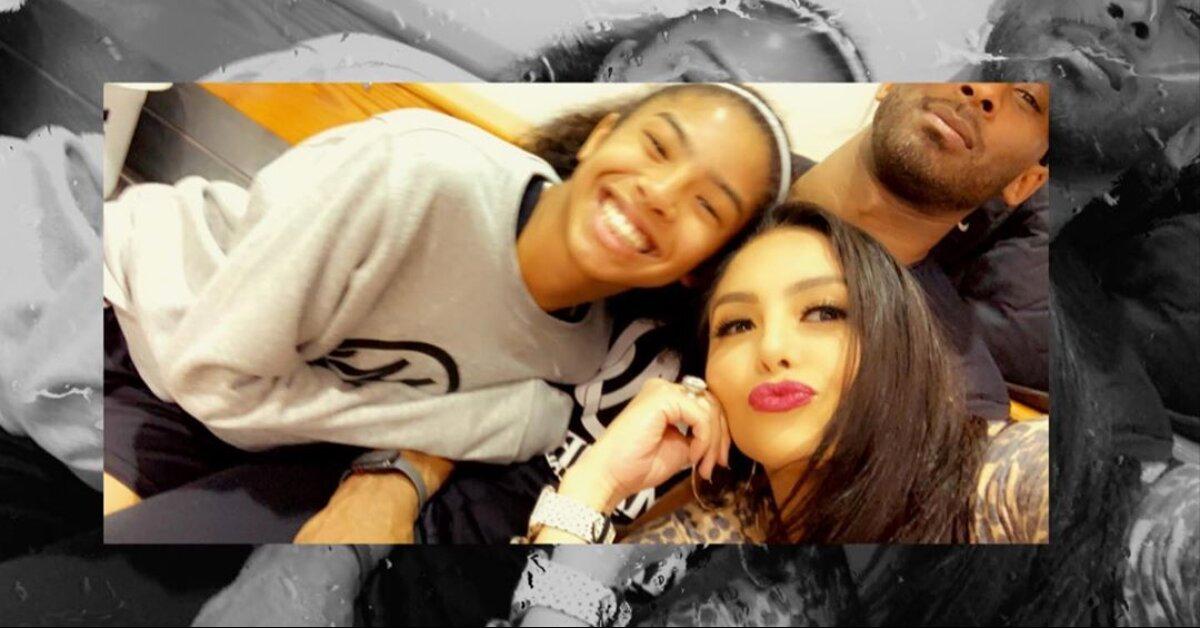 Article continues below advertisement
"I'm not sure what our lives hold beyond today, and it's impossible to imagine life without them. But we wake up each day, trying to keep pushing because Kobe, and our baby girl, Gigi, are shining on us to light the way," she wrote in a lengthy statement. "Our love for them is endless — and that's to say, immeasurable. I just wish I could hug them, kiss them and bless them. Have them here with us, forever."
Since the devastating news, Vanessa has posted numerous heartfelt tributes dedicated to her late husband and daughter. Most recently she shared pictures and videos from a memorial service at Gigi's school, which showed her fellow classmates retiring her jersey.
Article continues below advertisement
"My Gigi. I love you! I miss you. You've taught us all that no act of kindness is ever too small. Mommy is still and will ALWAYS be so proud of you mamacita," she captioned a snap of the framed #2 basketball jersey.
In another Instagram post, she wrote, "My Gianna. God I miss you. I've been so lucky to have woken up to see your gorgeous face and amazing smile for 13 years. Wish it would've been until my last breath. Mommy loves you to the moon and back. Infinity plus 1."
Article continues below advertisement
Update: You can now register and purchase tickets for the service.
Fans of Kobe are still expressing their condolences weeks after the NBA icon's helicopter crashed, which is why such a massive memorial service is planned for the star along with his daughter Gianna, Payton and Sarah Chester, Alyssa, Keri, and John Altobelli, Christina Mauser, and helicopter pilot Ara Zobayan.
The service will be held at the Staples Center on Monday, Feb. 24, at 10 a.m. (PT.)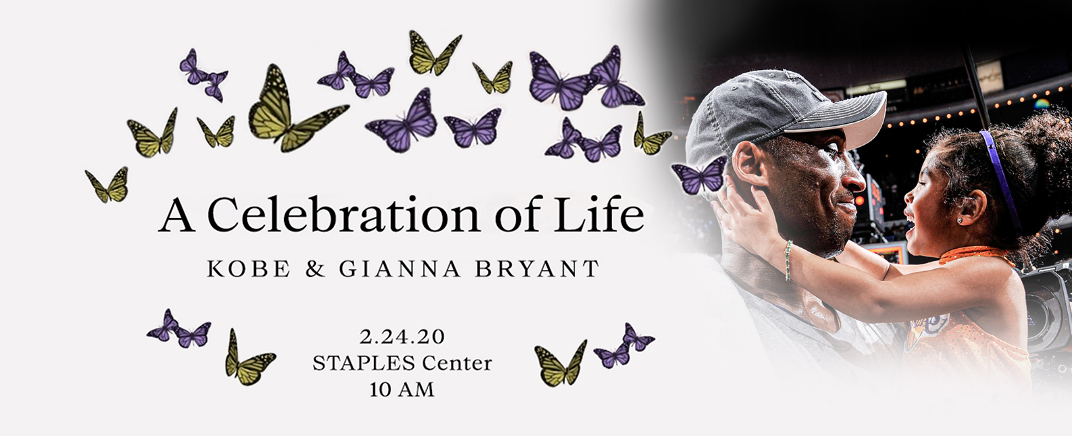 Article continues below advertisement
The charity's listing describes the mission of the organization: "The Mamba & Mambacita Sports Foundation exists to further Kobe and Gianna Bryant's legacy in youth sports. Specifically, the Foundation aims to provide access, opportunity, and to teach life skills to young girls and boys through the vehicle of sports."
Registration for the service ends on Monday, Feb. 17 at 10 p.m. (PT.)
Article continues below advertisement
You can clickhere to secure your ticketsif you're planning on honoring the five-time NBA championship winner.
Our deepest condolences go out to Vanessa, her daughters, and the couple's families.